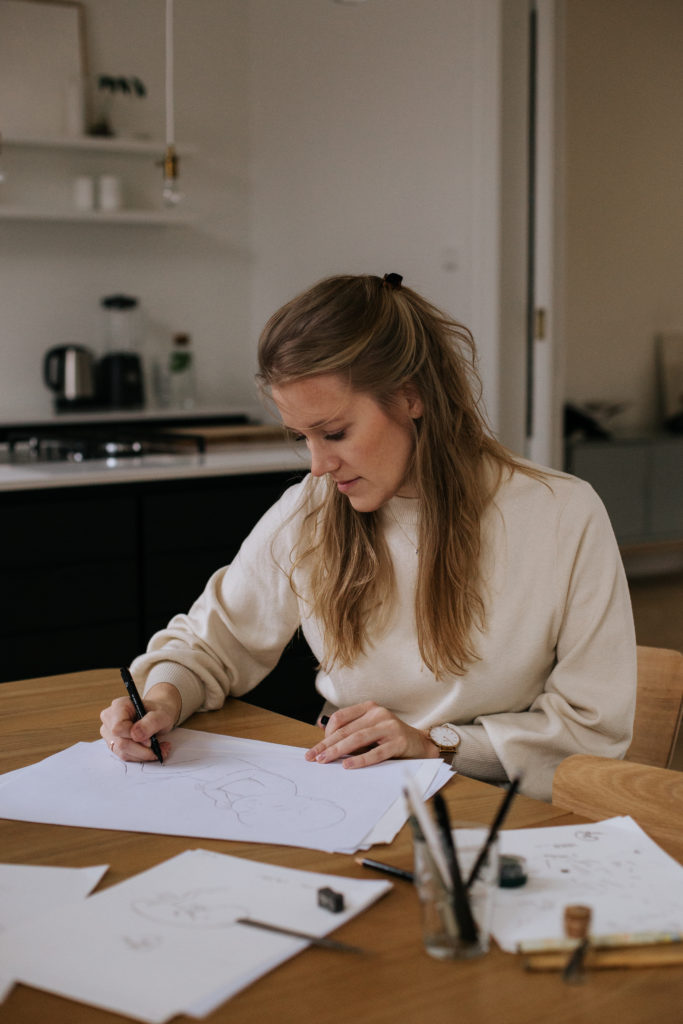 Such a wonderful process …
The Nine Months Calendar was conceived in the Netherlands. So you may consider it real Dutch design.
Tineke van Lindenberg is a graphic designer and illustrator. One day she got the idea for a calendar that shows the real size of a baby's growth. She can't really recall how she got the idea, but it was just there.
The right sizes of the baby
As the idea didn't exist yet, she started drawing and went looking for the right sizes for the baby. It started with some good amount of research with the help of various gynecologists, obstetricians and midwives, while she was also creating the drawings.
It proved to be a real challenge to get the sizes right, as measurements (and methods of measurement) were vastly different for certain weeks.
The proces of making
Subsequently, she turned her backyard shed into a production facility with some help of friends and family. For the calendar and frame itself is assembled manually, by Tineke.
And that's the short version of how she managed to create this beautiful calendar. The rest is history.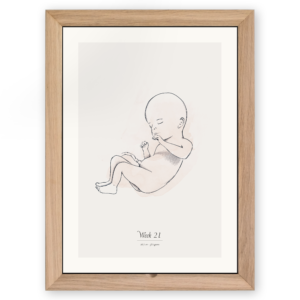 A true-sized pregnancy calendar, no longer puzzled with avocados, cauliflowers and other vegetables. The Nine Months Calendar shows the size of the baby in the belly every week.