Follow the growth of the baby
in real-size, for forty weeks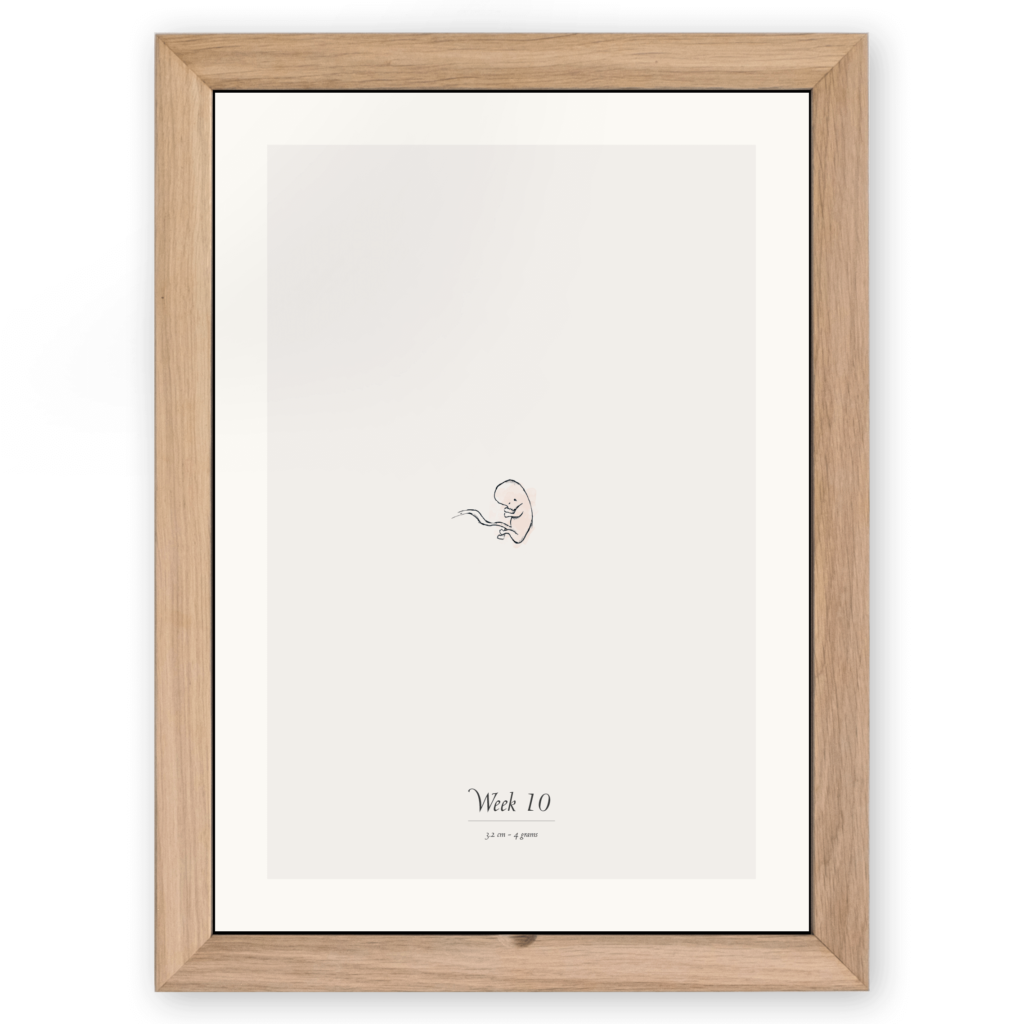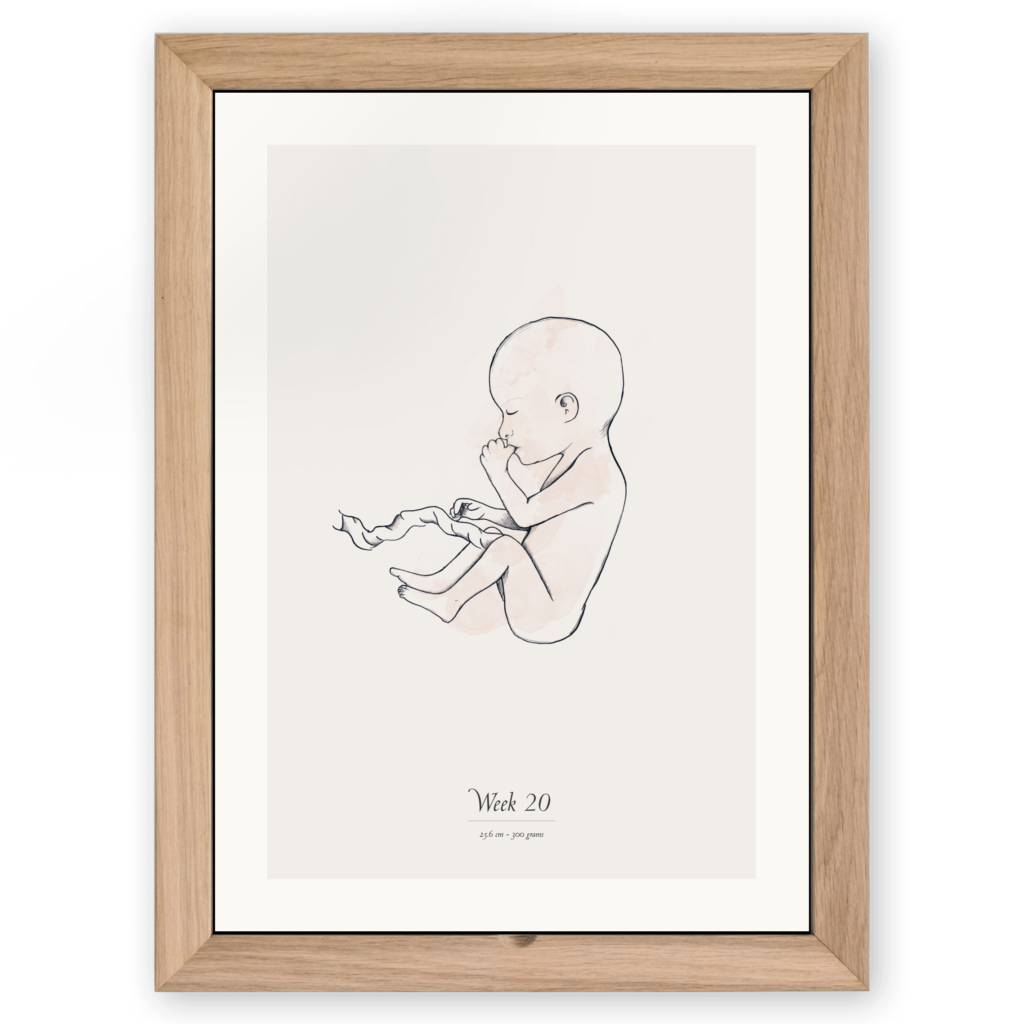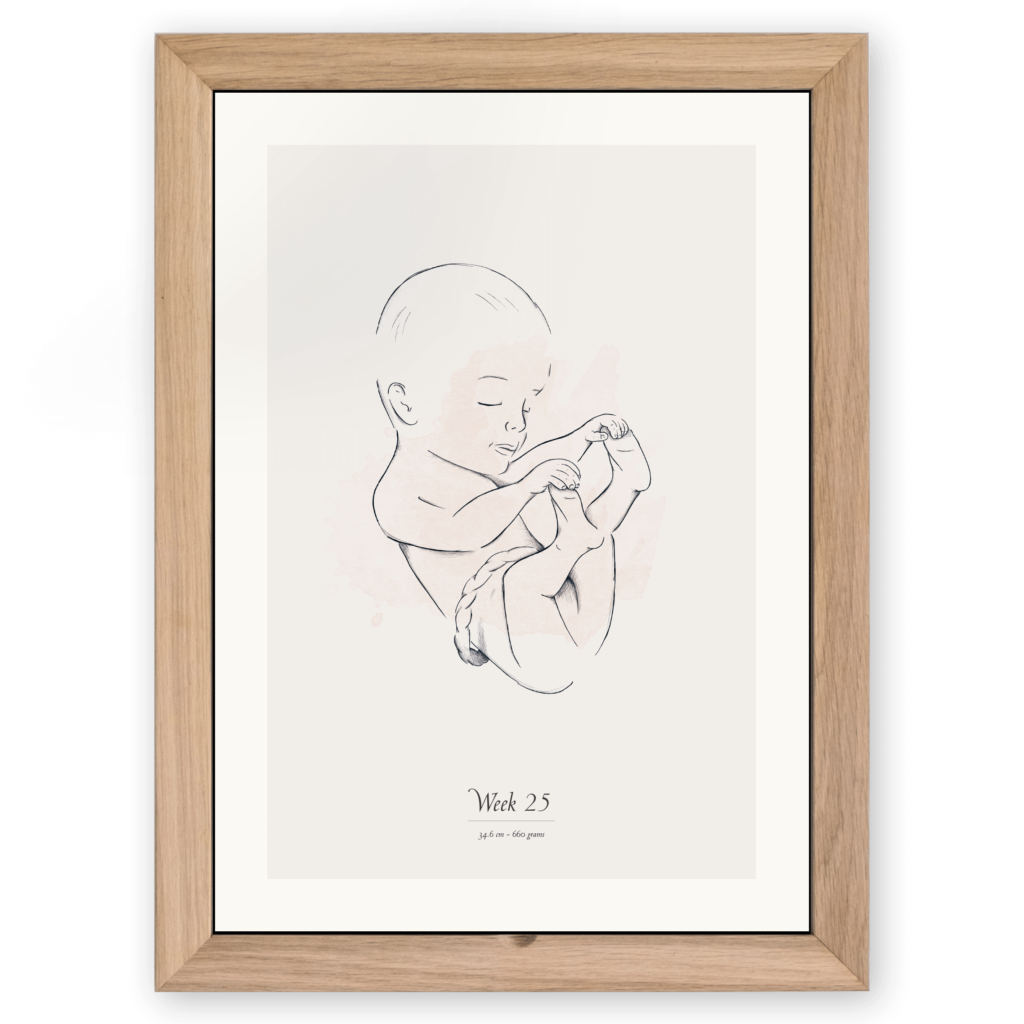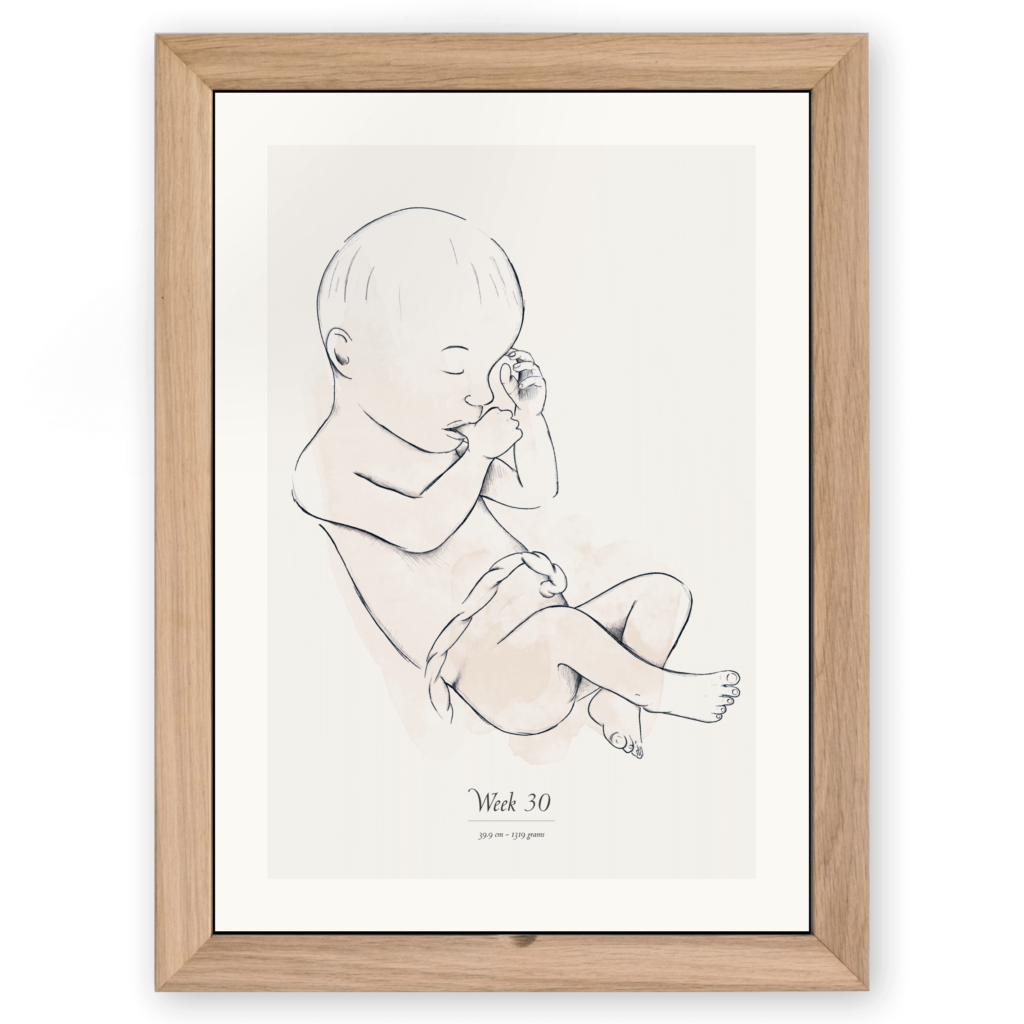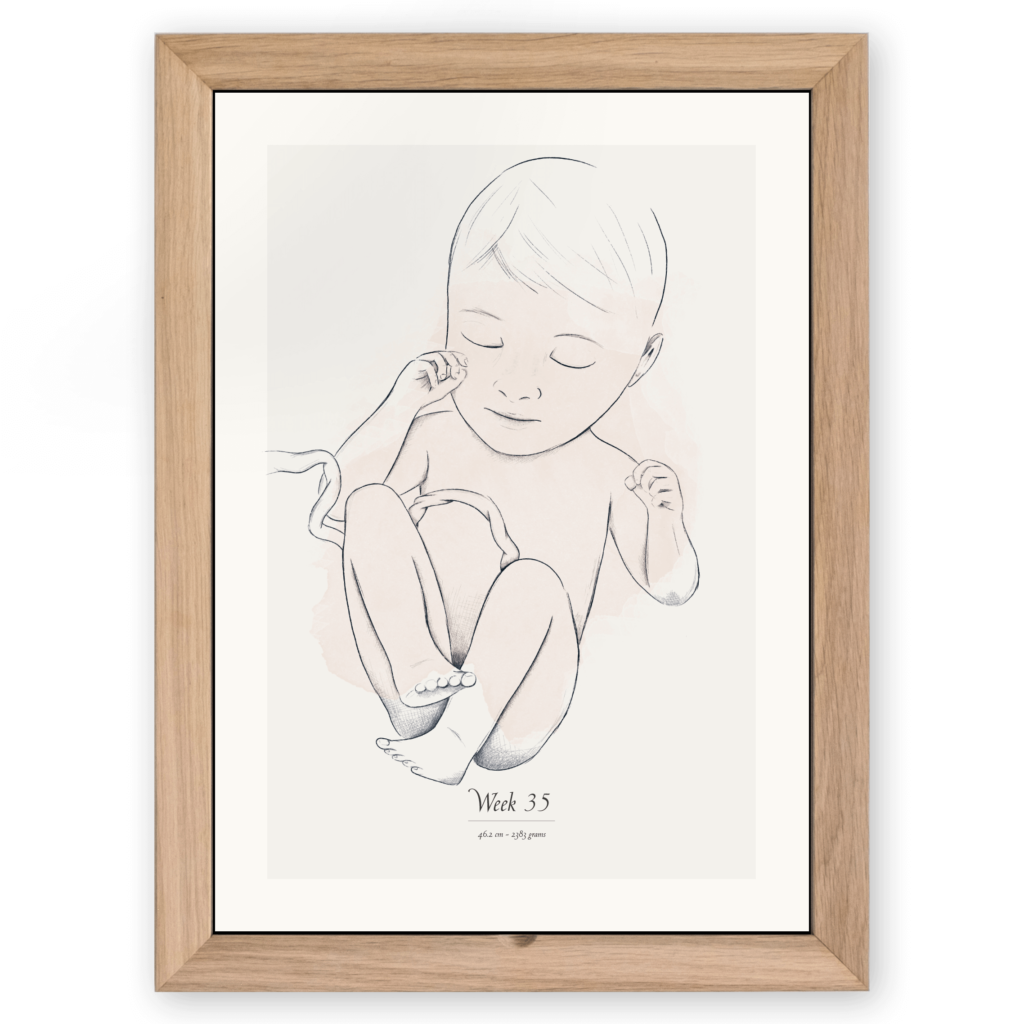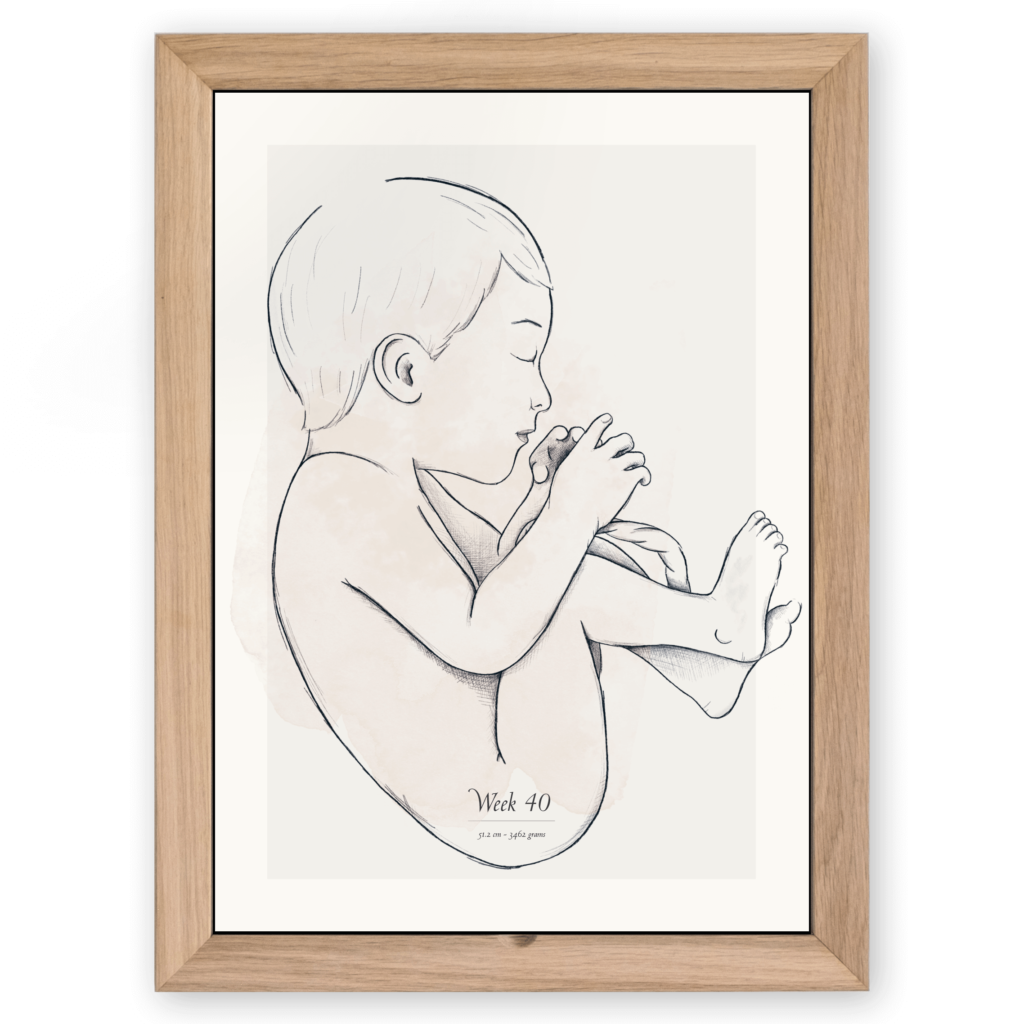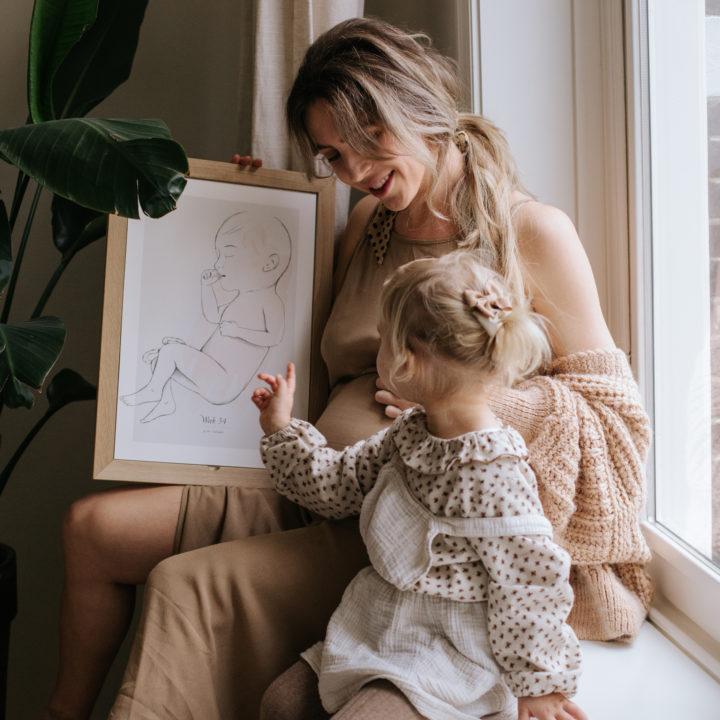 Fetal development week by week on a 1:1 scale
The measurements in each work of art are based on research by medical professionals.
A new illustration every week for forty weeks
Each poster has a unique hand-drawn print and timeless typography to indicate the weeks. Forty classic and timeless illustrations portraying the unborn baby.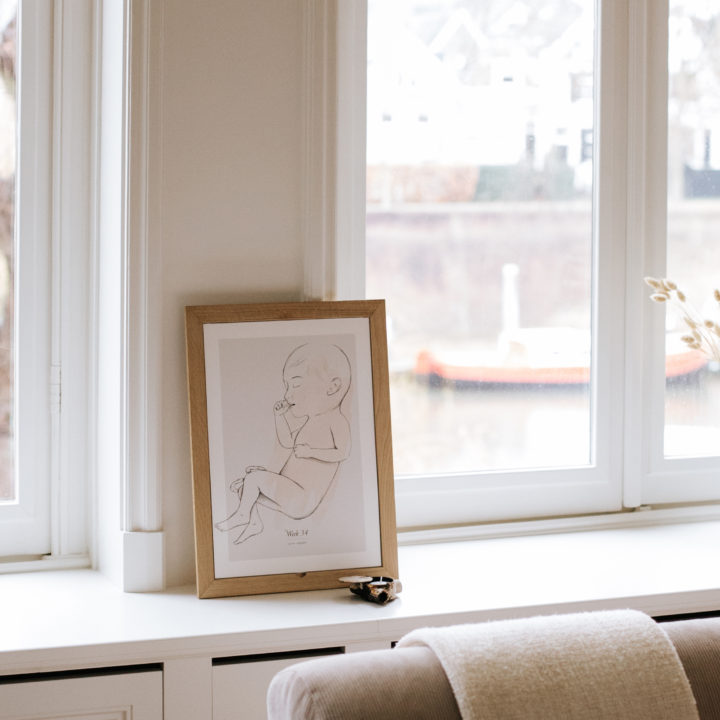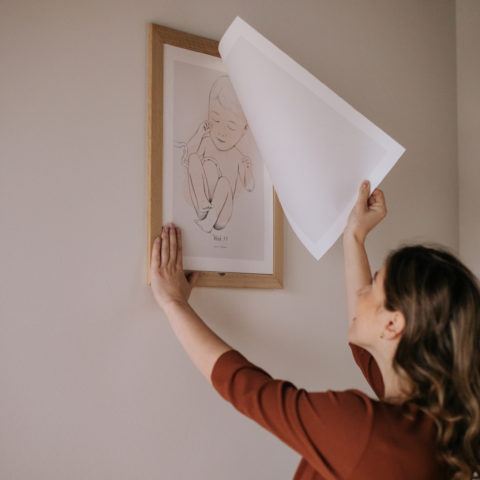 High quality art prints in a hand-made frame
The illustrations are printed on high quality paper and the oak-wood frames are handmade in the Netherlands.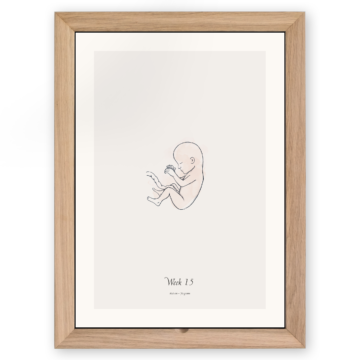 A full-sized pregnancy calendar. No more week-by-week fruit and veggie comparisons. The Nine Months Calendar shows the actual size and form of the baby in the belly every week.
"We enjoyed the calendar every day during pregnancy. Especially on the day that a new week dawned, so that we could see which next beautiful drawing emerged. It is a special feeling that the baby in the belly corresponds in size to the drawings in the calendar. It is a wonderful gift to receive and give."
"Beautiful calendar, beautiful and soft appearance. You will be amazed when you see the actual size of the baby in your belly on paper."
"The beautiful calendar has found a nice place in our living room where we every week, full of anticipation, bring out the new week. We are amazed every week how fast our first little one is growing and that it shows in actual size on the calendar. The calendar gives us a 'face' with the baby in the belly."
"It is so special but also so unreal to have a baby in your belly. This calendar really helped me enjoy it week by week. I suddenly got an idea of what was going on in my belly now. Because the calendar is so beautiful, it was placed on the fireplace in the middle of the living room. This way we, both my husband and I, were reminded every moment of the day of the miracle in my belly!"
Incredibly beautiful calendar, a real joy to see a new poster appear every week! Fast delivery and nicely packaged 🙂
Free home delivery
in the Netherlands from € 25